Dermal Fillers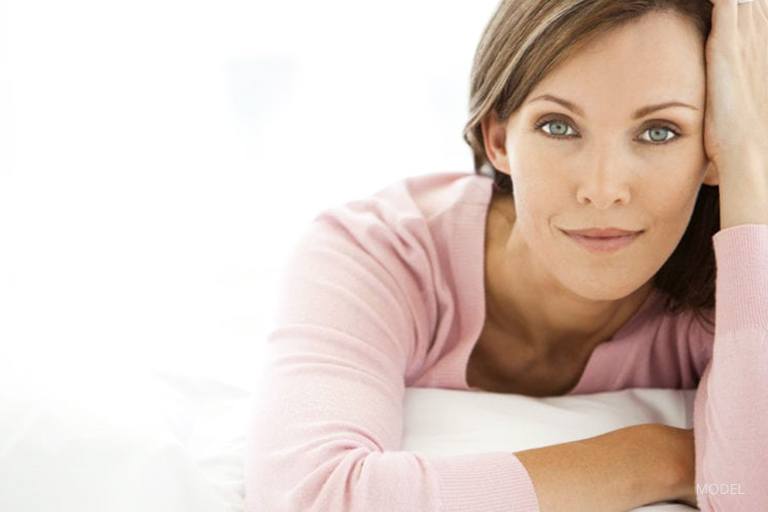 It is only natural that our skin begins to change with age.
As time goes on, the face starts to lose much of the volume that was originally present during youth, resulting in hollowed features and a sunken appearance. The aging process can take a toll on self-esteem and cause feelings of discomfort, but with nonsurgical treatment, many of the features that have begun to tell your age can be reversed. As one of the top nonsurgical providers in the area, we offer dermal fillers like Restylane® and JUVÉDERM® at our El Dorado Hills, Elk Grove, Folsom, Roseville, and Sacramento, CA, med spas as an effective solution for combating wrinkles, creases, and folds. At Destination Aesthetics™, we offer a variety of fillers that can promote a more youthful countenance and help you look your best.
Features in the face may begin to lose volume due to factors like sun exposure, gravity, diet, genetics, and the overall use of facial muscles. It is because of these attributes that many people from around the Sacramento area seek facial rejuvenation procedures to restore the natural contours in the face. Dermal fillers can tighten the skin and take years off of your appearance.
What Is a Dermal Filler?
There are many dermal fillers in production currently that contain various substances known to rejuvenate the skin. However, the majority of fillers used at Destination Aesthetics™ are composed of hyaluronic acid, which is a hydrating solution responsible for keeping the skin full and plump. When injected into the skin, the filler restores otherwise sunken features in order to eliminate lines and smooth the skin.
The types of fillers offered at Destination Aesthetics™ include:
JUVÉDERM VOLBELLA® XC
JUVÉDERM® Ultra XC
JUVÉDERM® Ultra Plus XC
JUVÉDERM™ VOLLURE XC
JUVÉDERM VOLUMA XC®
Restylane® Refyne
Restylane-L®
Restylane® Defyne
Radiesse®
Sculptra®
The dermal fillers used depend on the areas being treated.
How Much Do Dermal Fillers Cost Near Sacramento?
The cost of a dermal filler treatment depends on several factors, including the type of filler used and the volume injected. Fillers are typically priced per syringe. The best way to determine your expected cost is to schedule a one-on-one consultation with one of our helpful DA™ injectors, who will walk you through your treatment plan and provide a personalized pricing estimate.
What Do Dermal Fillers Treat?
Dermal fillers treat a wide range of concerns related to volume loss, whether caused by aging or genetics. Our team of artful injectors specializes in:
Hollows under the eyes (tear trough filler)
Smile lines
Flat cheeks
Sunken temples
Lip injections
A particular appeal of dermal fillers is how they can be adjusted to your facial structure to produce natural results. No dermal filler treatment uses a one-size-fits-all methodology, meaning that your results will align specifically with the aesthetic desires you have in mind.
Benefits of Dermal Fillers
Minimally invasive and nonsurgical
Little to no downtime after treatment
A fuller face that looks more vibrant and alert
Youthful facial features
Natural-looking results
Improved confidence
Easily combined with other rejuvenation procedures
Softened lines
Immediate results
Meet the #DAGs
A #DAG is a Destination Aesthetics™ girl or guy who believes in equality, freedom, love, acceptance, and peace.
As nurse practitioners, registered nurses, and licensed estheticians, we combine our years of experience and artistry in our craft with a passion for bringing out the very best in you. We are family-centric teammates on a mission to help you live your best and most beautiful life.
Meet Us
Dermal Fillers vs. BOTOX® & Dysport®
Many people who are interested in softening wrinkles on their face consider BOTOX®, Dysport®, or dermal fillers as a treatment option, all of which target different portions of the face. BOTOX® and Dysport® are injectables specifically used to relax the muscles causing lines and wrinkles. For instance, both forehead or frowning lines are attributed to the overexertion of muscles in the face. On the other hand, dermal fillers soften wrinkles that are present without muscle movement, like smile lines. Often, people choose to combine these treatments for a "liquid facelift," such as our signature DA Lift.
The best way to determine the cause of your wrinkles is to participate in a complimentary consultation with a member of the Destination Aesthetics™ team. We will be able to evaluate your skin and select the most promising injectable.
How Is Sculptra® Different from Other Dermal Fillers?
One of the most effective solutions we use to improve the appearance of aging is Sculptra®, an injectable containing poly-L lactic acid that specifically boosts amounts of collagen already present within the skin. Rather than using hyaluronic acid, which effectively hydrates the skin and encourages collagen production, poly-L lactic acid provides a catalyst for collagen induction to take place, which will effectively add volume to sunken areas of the face. As you continue to use Sculptra®, you will begin to notice your skin looking tighter and smoother. You will also have peace of mind knowing that the injectable used is actually promoting the health of your skin and your overall beauty. Sculptra® helps target the source of premature aging by using ingredients that work alongside your skin rather than augment it, and the results are completely natural to your facial aesthetic.
What's the Best Lip Filler?
When we perform our DA Lips custom lip injections, we select from multiple fillers to create the best results. Typically, we use a combination of:
JUVÉDERM Ultra Plus XC
JUVÉDERM VOLBELLA® XC
JUVÉDERM VOLLURE® XC
Restylane® Refyne
Restylane® Kysse
Featured Reviews
DA sets the bar high and is the new gold standard for what excellent looks like in a day spa and cosmetic procedure practice. I will let everyone I know about the professional, qualified, skilled, safe, and outstanding experience I had - DA is the BEST!

Cari G. | Google

I absolutely LOVE this place!!... I always look forward to my visits with Shawna and her fantastic staff! I appreciate that they are never pushy, just fun, friendly and very knowledgeable 🙂

Amber G. | Google

Excellent professional services delivered with warmth & kindness. The results speak for themselves … I love this place & will to continue seek their services! Thank you, Destination Aesthetics.

Carol C. | Yelp
Dermal Fillers for Men
Dermal fillers aren't just for women; these treatments can help men refine their features and combat the signs of aging. Common benefits include:
Filling in tear troughs under the eyes to correct dark circles
Smoothing away nasolabial folds that run from the nose to the corners of the mouth
Defining the chin, cheekbones, or jawline for a more chiseled, youthful look
We use the same fillers for men and women; however, the injection technique varies. Visit our DA™ Men page to learn about other medical spa treatments for men.
What to Expect at Your Dermal Filler Appointment
During a consultation in our office, we will discuss your goals for treatment. We consider your expectations, time frame, and budget to decide whether dermal fillers will effectively treat your aesthetic concerns. We aim to understand the issues you have with your skin so that we can provide treatment that makes you feel beautiful for years to come.
Depending on the extent of your treatment, dermal filler injections take anywhere from 15 to 60 minutes. Preparation for dermal fillers consists of removing any bacteria from the surface of the face and applying a local or topical anesthetic to the treatment area. During the procedure, a fine needle penetrates the dermis, which is the layer of skin underneath and protected by the epidermis (the outermost layer). Afterward, the treatment area may be massaged to distribute the filler throughout the treated area. Once the filler is injected, it begins to bind to moisture in the skin and increase the volume in the dermis, resulting in a firmer and smoother texture.
What Is Recovery Like After a Dermal Filler Treatment?
There are some side effects to receiving dermal fillers, which include immediate pain in the injection area as well as swelling and bruising. Most side effects are mild and will subside after seven days. Redness may also occur at the injection site and your skin may feel firmer than usual. We typically do not recommend dermal fillers if you have to make any major appearances in 2 weeks or less.
How Long Do Dermal Filler Results Last?
You can expect dermal fillers to last between 3 and 18 months depending on the area of the face that was treated. The hyaluronic acid will eventually become metabolized by the body, meaning that subsequent treatment may be necessary to maintain your results. If for any reason, you decide that dermal filler treatment does not meet your expectations, a solution called hyaluronidase can be injected into the affected area and break down the filler within 24 hours.
More Dermal Filler FAQs
Q: Do dermal filler treatments hurt?
A: Your comfort is our priority. Many fillers are formulated with lidocaine, an injectable numbing agent, to keep you comfortable during your treatment. We also use topical anesthetics to make sure those quick pokes give you as little discomfort as possible.
Q: Are dermal fillers safe?
A: At DA™, we only use FDA-approved fillers with proven safety records, and our injectors are specially trained in safely performing injectable treatments. Dermal filler treatments are low-risk procedures, with the main side effects being some bruising or swelling in the days following your appointment. If you do experience unwanted effects, we can dissolve HA-based fillers at any time.
Q: Will my dermal filler results look natural?
A: Achieving natural-looking results after a dermal filler treatment is all about choosing the right injector. A skilled and experienced injector will assess your unique facial anatomy and make recommendations for the type and volume of filler that will best help you achieve your goals.
Q: What's the best age to start getting dermal fillers?
A: It depends on your aesthetic goals. Younger patients have filler treatments to enhance their lips, cheeks, and other features. People in their 40s and up are often interested in reducing signs of aging such as smile lines and tear troughs, as well as enhancing their lips and cheeks.
Q: I've heard that fillers ruin your face, is this true?
A: In addition to the expertise of the injector, attaining attractive, natural-looking filler results depends on the actual fillers used. We use FDA-approved fillers exclusively for the highest level of safety. Our injectors understand which filler is "right for the job" when providing each patient's desired improvement. And in case of regret, fillers made with hyaluronic acid can be reversed with simple injections.
Get Started Today
Dermal fillers are a gentle and efficient method for treating early signs of aging. Explore your options at our El Dorado Hills, Elk Grove, Folsom, Roseville, and Sacramento, CA, locations today. To learn more about JUVÉDERM, Restylane, Radiesse, Sculptra, or other fillers, please request a consultation, call or text a Destination Aesthetics™ location near you.
Want to Know More?
If you would like more information about Destination Aesthetics and the services we provide, give us a call! We would be happy to sit down and talk to you about your cosmetic options and answer any questions that you may have.
Model
More Resources
Dermal Fillers Treatment Locations Near You
High-quality skin care is never far away. Call a convenient location near you to request an appointment.
Back to Top