CoolSculpting® Elite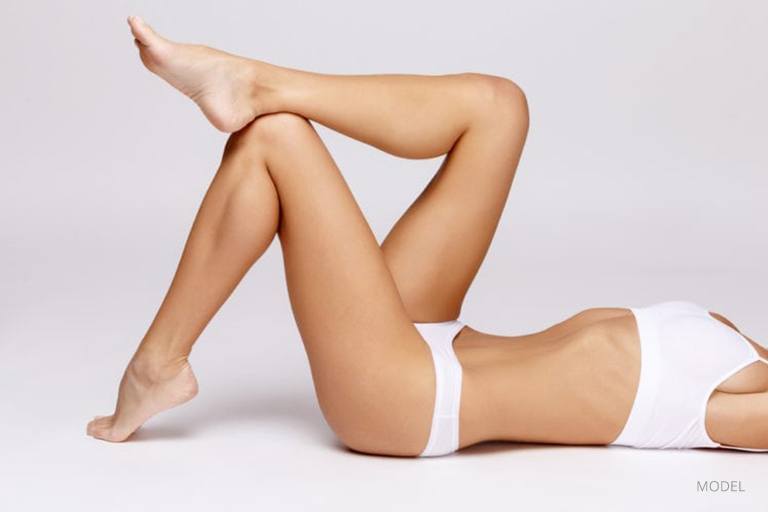 Sometimes diet and exercise are not enough to get rid of stubborn body fat, and invasive surgeries are a large expense that can have long periods of recovery.
If you struggle with unwanted body fat and desire a non-invasive procedure with natural-looking results, CoolSculpting® Elite may be the right treatment for you. Combining innovative technology with efficiency, this next generation of CoolSculpting® nonsurgical fat reduction can treat problem areas on your body safely, more efficiently, and with less discomfort. At Destination Aesthetics, we provide CoolSculpting® Elite treatments for clients from El Dorado Hills, Roseville, and the Sacramento area looking to improve their body's natural contours in the most effective way possible.
What Is CoolSculpting® Elite?
CoolSculpting® Elite is a procedure that uses controlled cooling techniques to freeze away fat cells and eliminate unwanted fat. The procedure targets specific problem areas and gently freezes them to create a slimmer physique. The fat cells that have been frozen die over time and are flushed out of the body, leaving treated areas looking leaner and more toned.
CoolSculpting® Elite offers the following improvements over CoolSculpting®:
Each machine supports two applicators instead of one, treating two areas simultaneously.
The applicators have been redesigned for specific areas to make treatments more efficient and comfortable.
Machines have a sleek, more compact footprint to take up less space in the treatment room.
Which Areas Can You Treat With CoolSculpting® Elite?
CoolSculpting® Elite is the first nonsurgical fat reduction procedure cleared by the FDA to target the following nine distinct areas:
Under the chin
Along the jawline
Bra fat
Back fat
Upper arms
Hips/love handles (flanks)
Abdomen
Banana roll (just below the buttocks)
Inner and outer thighs and the backs of thighs
CoolSculpting® Elite Applicators
The CoolSculpting® Elite system includes a collection of seven new applicators that improve results and reduce treatment times.
Curve series: These four C-shaped applicators are designed to snugly fit curved areas such as a double chin and the upper back by suctioning in and holding the area of fat during treatment. With these applicators, treatments affect up to 18% more surface area.
Flat series: These two applicators are designed to suction straight, vertical areas of pinchable fat on areas like the upper arms and inner thighs.
Surface: This applicator efficiently treats areas where fat is difficult to pinch such as the upper abdomen or outer thighs.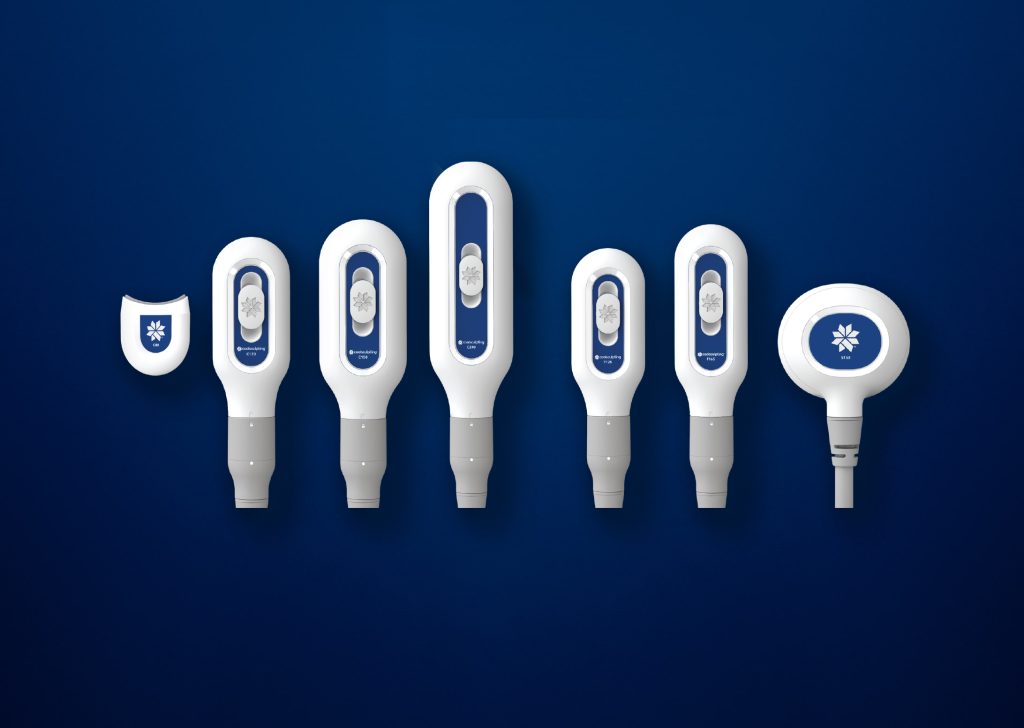 How Much Does CoolSculpting® Elite Cost in Metro Sacramento?
The cost of CoolSculpting® Elite varies with the areas treated and individual needs. The best way to determine your expected cost is to schedule a one-on-one consultation with one of our knowledgeable DA™ CoolSculpting® technicians, who will walk you through your treatment plan and provide a personalized pricing estimate. We do offer financing solutions for interested clients.
Meet the #DAGs
A #DAG is a Destination Aesthetics™ girl or guy who believes in equality, freedom, love, acceptance, and peace.
As nurse practitioners, registered nurses, and licensed estheticians, we combine our years of experience and artistry in our craft with a passion for bringing out the very best in you. We are family-centric teammates on a mission to help you live your best and most beautiful life.
Meet Us
What Are the Benefits of CoolSculpting®?
Many fat-reduction methods involve surgery, needles, and recovery, but CoolSculpting® Elite bypasses each of those criteria and provides a completely nonsurgical approach. You can return to normal daily activities almost immediately after the procedure. The only after-care requirements are to sit back and wait for your results to take shape.
Some benefits of CoolSculpting® Elite include:
No preparation before surgery
Minimal discomfort during treatment
No incisions or anesthesia
No prescribed pain medication after surgery
Very little downtime required for recovery
Because the procedure is so gentle, you can carry out other important activities while you wait for your treatment to finish. Many clients choose to read a book, check their email, or play a game while they wait. During treatment, you will feel an intense cold at first, but as the treatment area becomes numb, any discomfort will usually fade. After treatment, you will feel a tingling sensation as the feeling returns to the treatment area, but once the area is massaged, you should feel normal.
CoolSculpting® Elite vs. CoolTone®
CoolSculpting® Elite and CoolTone® are both nonsurgical body contouring treatments; however, they work in different ways and provide different benefits (see table).
| | | |
| --- | --- | --- |
| Consideration | CoolSculpting® Elite | CoolTone® |
| Benefits | Fat reduction | Muscle toning and strengthening |
| How It Works | Controlled cooling | Rapid muscle contractions |
| Treatment Areas | Under chin, jawline, abdomen, hips, thighs, upper arms, bra area, back fat | Glutes, abs, thighs |
| Treatment Time | 1 hour per area | 30 minutes per area |
| Treatments Needed | 1 to 2 | 4 to 6 sessions spaced 2 to 3 days apart |
| Recovery Time | None needed, but areas will be slightly sore and irritated | None needed, but areas will feel sore like after a workout |
What Happens During the Procedure?
If you are interested in a CoolSculpting® Elite procedure, a consultation at Destination Aesthetics will help you determine whether the procedure is right for you. Your specialist will take a look at your body and decide which areas would be best for CoolSculpting® Elite. Although the procedure aids in fat reduction, CoolSculpting® Elite is not a weight loss solution and will not produce desired results in clients who are obese.
During your procedure, you will recline in a treatment chair, and a gel pad will be placed on two areas needing fat reduction. An applicator connected to a CoolSculpting® Elite machine will be attached to the gel pad on each area, the areas of fat will be drawn up into the applicator (if applicable), and freezing will begin. You may feel some suction-like pressure at first, but any discomfort will soon dissipate. The amount of time it takes to complete a CoolSculpting® Elite treatment depends on each case but typically takes no more than an hour.
Featured Reviews
DA sets the bar high and is the new gold standard for what excellent looks like in a day spa and cosmetic procedure practice. I will let everyone I know about the professional, qualified, skilled, safe, and outstanding experience I had - DA is the BEST!

Cari G. | Google

I absolutely LOVE this place!!... I always look forward to my visits with Shawna and her fantastic staff! I appreciate that they are never pushy, just fun, friendly and very knowledgeable 🙂

Amber G. | Google

Excellent professional services delivered with warmth & kindness. The results speak for themselves … I love this place & will to continue seek their services! Thank you, Destination Aesthetics.

Carol C. | Yelp
What Is Recovery Like?
Immediately after your CoolSculpting® Elite procedure, you may feel some slight irritation and soreness in the targeted area, but these side effects are only temporary. Within a few weeks, your body will begin to metabolize the fat cells that have been frozen – other areas that were not treated with CoolSculpting® Elite will not be impacted – and you may begin to see results within the first three weeks. You will notice the most drastic changes after one to three months, and your body will continue to process fat cells for up to six months after treatment. As long as you maintain a healthy lifestyle, there is no reason your CoolSculpting® Elite procedure will not last. Because it is so minimally invasive, you can schedule follow-up procedures at a later date if desired.
CoolSculpting® Elite at Destination Aesthetics
At Destination Aesthetics, we will start your procedure with a one-on-one consultation with a CoolSculpting® Elite specialist and discuss the goals you have for your body in order to determine the best, most customized plan. Then we will look at the specific areas that you wish to enhance and determine which applicator will work best for your needs. We can typically design a personalized treatment plan in one office visit, and we take pride in creating a treatment plan that reflects your desired results. The staff at Destination Aesthetics will be able to suggest which areas of your body are best for treatment and determine how many appointments you will need.
CoolSculpting® Elite FAQ
Q: Is CoolSculpting really a good nonsurgical alternative to liposuction?
A: People who want to get rid of isolated areas of fat without surgery, anesthesia, or downtime are typically satisfied with CoolSculpting® Elite instead of liposuction.
Q: Is the fat loss permanent after CoolSculpting® Elite?
With natural weight loss, fat cells shrink. After the fat cells frozen with CoolSculpting® Elite die, they are gradually flushed out of the body. The fat loss lasts indefinitely; however, a consistent exercise regimen and a healthy diet are necessary to prevent other fat cells from growing bigger.
Q: How much fat is lost during this treatment?
Don't expect to lose a significant amount of weight with CoolSculpting® Elite; instead, fat is lost in the areas that matter most to you. While the numbers on the scale aren't significantly lower, patients typically look like they've lost weight.
Q: Is CoolSculpting® Elite safe?
A: When performed by our highly trained and experienced providers who carefully screen each client, CoolSculpting® Elite treatments are very safe. The CoolSculpting® Elite system has built-in safety features that monitor the skin's temperature and control the cooling temperature to ensure only fat cells are harmed, not the skin and surrounding tissues.
If you are ready to add definition to your body, request a complimentary consultation to discuss how CoolSculpting® Elite can help you achieve your aesthetic goals.
Want to Know More?
If you would like more information about Destination Aesthetics and the services we provide, give us a call! We would be happy to sit down and talk to you about your cosmetic options and answer any questions that you may have.
Model
CoolSculpting® Elite Treatment Locations Near You
High-quality skin care is never far away. Call a convenient location near you to request an appointment.
CoolSculpting® Elite Locations
Back to Top