Sometimes diet and exercise are not enough to get rid of stubborn body fat, and invasive surgeries are a large expense that can have long periods of recovery. That's where CoolTone® comes in! Developed by the creators of CoolSculpting®, CoolTone® is a favorite of our med spa clients in the Roseville, CA, area. At Destination Aesthetics™ we have had the pleasure of helping so many amazing people discover their strength and confidence with this incredible muscle-toning treatment!
Our expert technicians have undergone extensive one-on-one training and participate in ongoing body contouring education to give YOU the best possible results with the latest techniques. Everyone's journey is unique, and we love being there to guide each person through this process. The most rewarding part for us is seeing our clients more confident and in love with their toned bodies after CoolTone®! (Yes, we want to see all your post-treatment selfies!)
What Is CoolTone®?
CoolTone® uses AMP™ technology (Active Magnetic Pulse) to strengthen, tone, and firm muscle from the outside in. These pulses bypass skin, fat, and nerves to safely create deep contractions in the muscles, similar to what you feel when working out. The treatment is FDA-cleared to strengthen, tone, and firm muscles in the abs, butt, and thighs.
Meet Our CoolTone® Client, Erica
Meet Erica, one of our amazing Destination Aesthetics™ clients. We had the pleasure of treating and documenting her body transformation!
Here's what Johanna, one of our CoolSculpting® and CoolTone® specialists, shared about Erica's journey:
"Most people like Erica, when entering our body contouring consult, are looking for fast and effective results. For someone like her who is already fit, muscular, and healthy, CoolTone® was the perfect answer. The device's AMP (Active Magnetic Pulse) gave her instant and visible results and is 50% stronger than the leading competitor."


Erica first visited us for CoolTone® to regain her confidence after an injury kept her from completing her usual workout routine.
"Erica was recovering from a knee injury so was limited as to what exercises she could do at the gym. As we all know, once our muscles are used to regular exercise and stimulation and then we suddenly stop, atrophy happens quite quickly. Erica had an upcoming vacation that she wanted me to help her prepare for."
To get Erica looking and feeling like her best self again before her trip, Johanna designed a custom treatment plan of several sessions spaced a couple of days apart.
"With 2 weeks until she left, we were able to treat her every 48 hours with a total of 8 sessions to both her abdomen and glutes for optimal results. Her results speak for themselves, and though she is already so beautiful inside and out, now she can feel confident and comfortable in her own body again!"
Erica's "Cool" Journey
We chatted with Erica about her first-person experience with CoolTone®, from why she chose the treatment to how she feels about her results.
Q: How did you learn about CoolTone®?
A: I discovered CoolTone® while searching for a location near me to do CoolSculpting®. I first learned about this type of device on an episode of Keeping Up With the Kardashians.
Q: Why did you decide CoolTone® was right for you?
A: I was in a time crunch to tighten up for vacation.
Q: How would you describe the actual treatment?
A: The first couple of treatments were intense, then it got easier. I actually enjoyed my treatments knowing I was going to get results with just a few 30-minute sessions. It forced me to put my phone down, enjoy some solitude, and relax for 30 minutes on my lunch break.
Q: How soon did you see results?
A: After the first couple of sessions I really started to see my glutes become fuller and rounder. It was harder with my abs because it was that time of the month (#TMI) so I always retain water around my midsection then. Once the swelling and water weight dissipated, I was super happy with the results which were just in time for my vacation.
Q: What benefits do you see with CoolTone® for the buttocks, over regular exercise?
A: I saw results much quicker with CoolTone® vs. regular exercise.
Q: What are you doing to maintain your results?
A: I'm squatting, lunging, and spinning/cycling to maintain results, however, I will absolutely be doing regular CoolTone® maintenance treatments as often as Johanna will let me. 🙂
Q: Are you planning to CoolTone® any other areas?
A: I will absolutely be scheduling CoolTone® for my snapback after baby number two.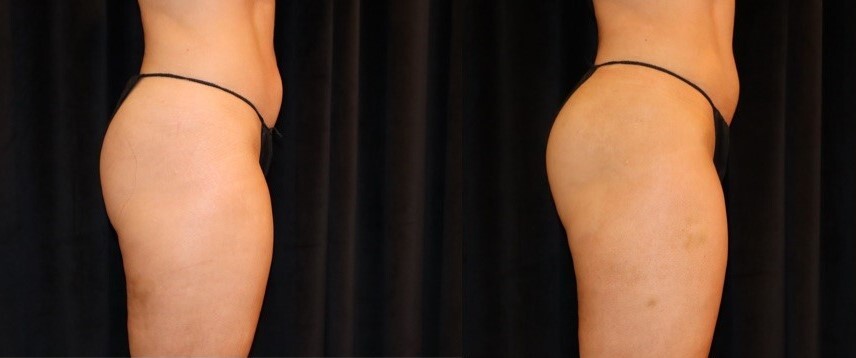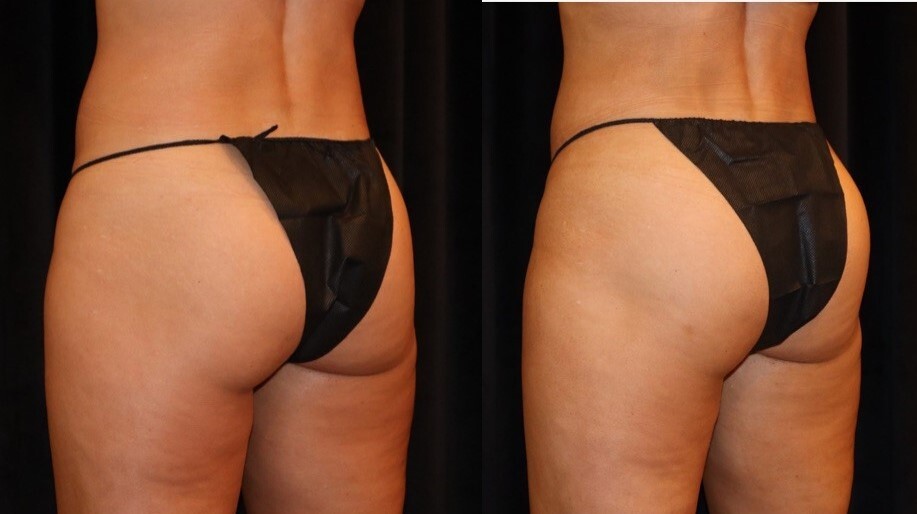 Ready to Tone Up?
If you would like to follow in Erica's footsteps and bring your dream body to life with CoolTone®, we're ready to help! Please contact us online or give us a call at (916) 844-4913 to schedule an appointment at our Elk Grove, Folsom, Roseville, or Sacramento med spa locations.