Cydney R.
Head of Diversity, Equity, and Inclusion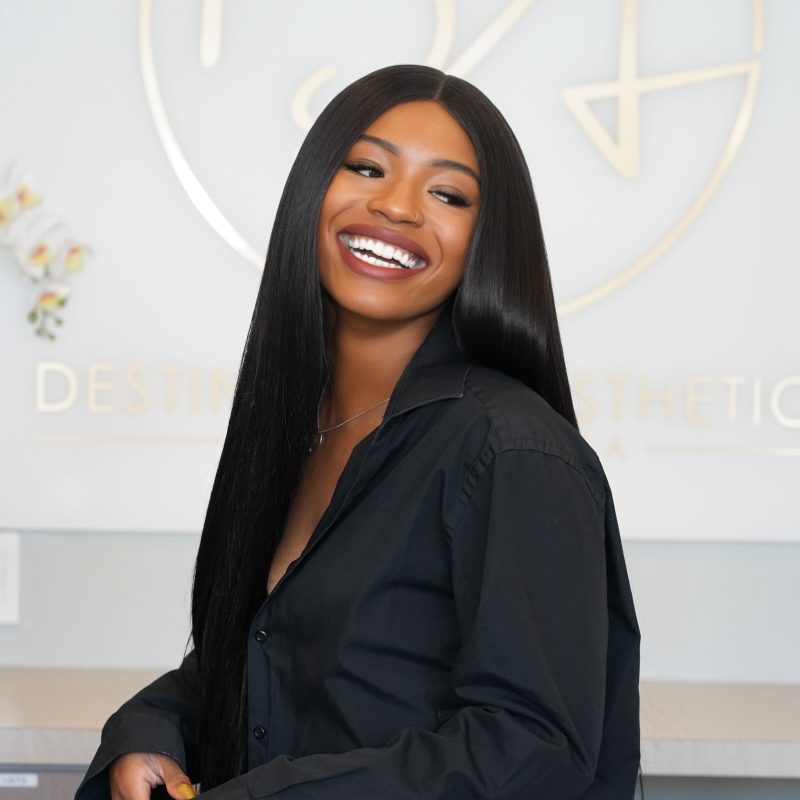 Cydney is the Head of Diversity, Equity, and Inclusion at Destination Aesthetics. Her priority is empowering teams, cultivating a culture of respect and belonging, and elevating the voices of underrepresented groups. She firmly believes in the power of diversity to spark innovation, enhance collaboration, and drive success. Cydney's work at Destination Aesthetics is driven by a vision of an inclusive environment where everyone feels valued, heard, and respected.
Beyond her role as a dynamic leader within the organization, Cydney is a passionate advocate for social justice. Her efforts extend beyond the workplace as they actively engage in community initiatives, partnerships, and mentorship programs to break down barriers. She is dedicated to serving our patients and team to ensure inclusivity and empathy.